Our Solutions to Baseline Office Project
WorkArena supplied the following products for the Baseline project:
Approximately 50 task chairs.
12 executive meeting room chairs.
Approximately 50 Pure Loop stool's and chairs.
+Halle sofa's.
High bench storage.
10 drum-based tables.
Meeting room tables.
+Halle coffee tables.
Flip table's.
Sit-to-stand workstations.
The first stages of the project began in October 2022. The WorkArena team worked alongside Baseline Projects to provide them with commercial furniture solutions, including innovative, ergonomic, high quality and sustainable products that created a user-friendly, high-performance, comfortable, and quality office space for their team. Our team worked closely to ensure all aspects of the project met their needs in terms of smart office design, high quality product and to support the project management team with clear lines of communication and customer service.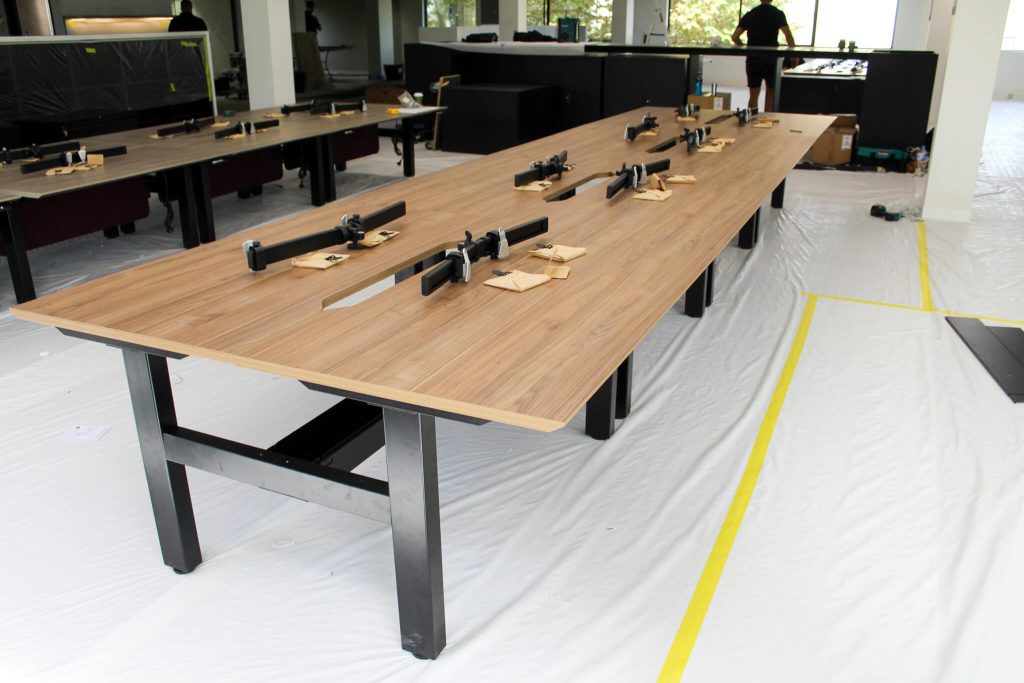 WorkArena were able to meet all deadlines, budgets, and expectations. WorkArena delivered the project without defects or delay. We are very grateful for the opportunity to work with the Baseline Projects team and for the relationship between our two companies.
Thank you Tim! Sorry I missed your call, it was St. Patty's day for us. It was an absolute pleasure working with ya'll and I am happy we could bring you on-board to support our Australia projects. Best of luck. I know you all are gonna crush it!
Advice about an impending price rise was most welcome and appreciated. Contact regarding delivery arrangements was appreciated. The Library has very high expectations of service and these were met. All staff are very easy to deal with. Thank you
Good service from all your team members
Tim, Works went off without a hitch over the weekend and I just wanted to compliment Adam and the team for their efforts on site. They are such a pleasure to have around, hardworking, professional, and willing to help out with whatever needs to be done. They are an absolute credit to Workarena.
Hi Tim, I just wanted to send a note to thank you and your amazing team who came in and installed our office furniture this morning. Every team member you had were extremely pleasant to deal with, very helpful and made what I thought was going to be a long and tough task seem very straight forward and painless.